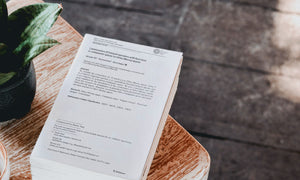 Nature Portfolio Article Copies
Your research is finally being published, and you're ready to share it with the world. Why not order printed copies of your article, and give them to friends, colleagues, or to distribute at your next conference?
Please bookmark this page as it is unique to you. Article copies are black and white prints of your article; the prints do not contain the journal cover or the rest of the issue. 
Your article copies will be dispatched to you shortly after publication of your article. This may take between 2-8 weeks dependent on the publishing date.
The image above is an example only.